There are some wonderful wild flower gardens and planted areas in our City, these are an attraction for our pollinating insects and bees and add colour right through from spring to Autumn.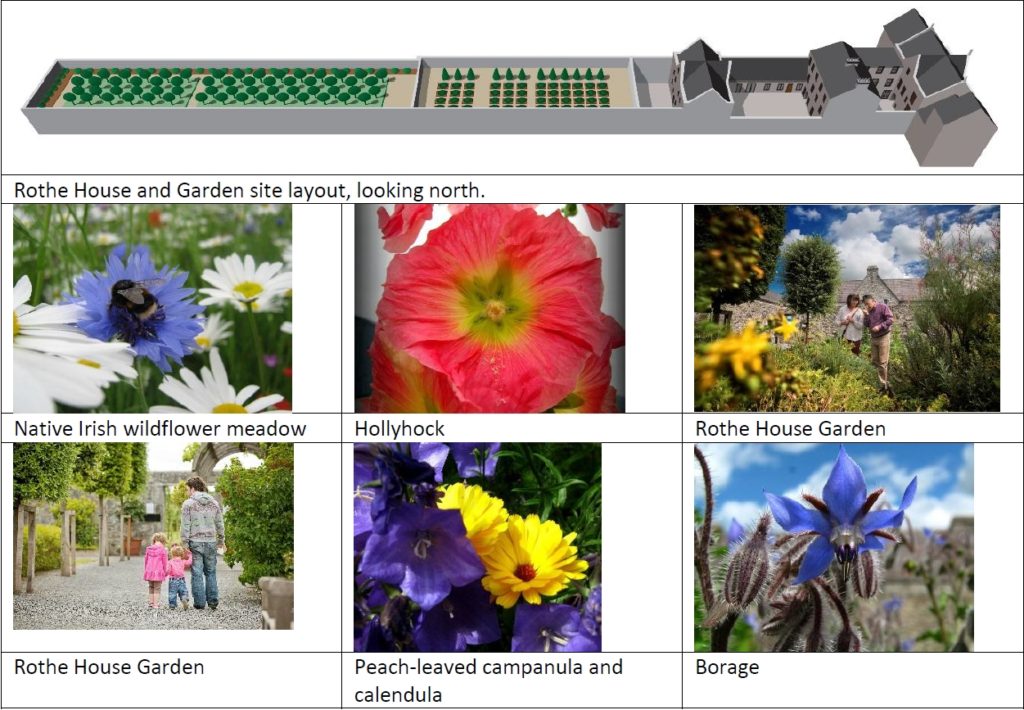 Rothe House Garden is a great attraction for bees, it is also a wonderful place to visit and enjoy.
We have been working over the last 20 years to encourage  the rare wild orchid through out Kilkenny. It is important to not mow the grass too short  or too often and to wait for all of the wild flowers to bloom and seed. This can work particularly well where the soil is not too rich and grass does not take over too quickly.