KKB hosted a truce day commemoration event   at the Closh  on  the 11th  July 2021.
This included a flag raising and a  tree planting. This was the  first action
in the creation of a Garden of Remembrance & Reflection commemorating the War of Independence and in particular the role played by women.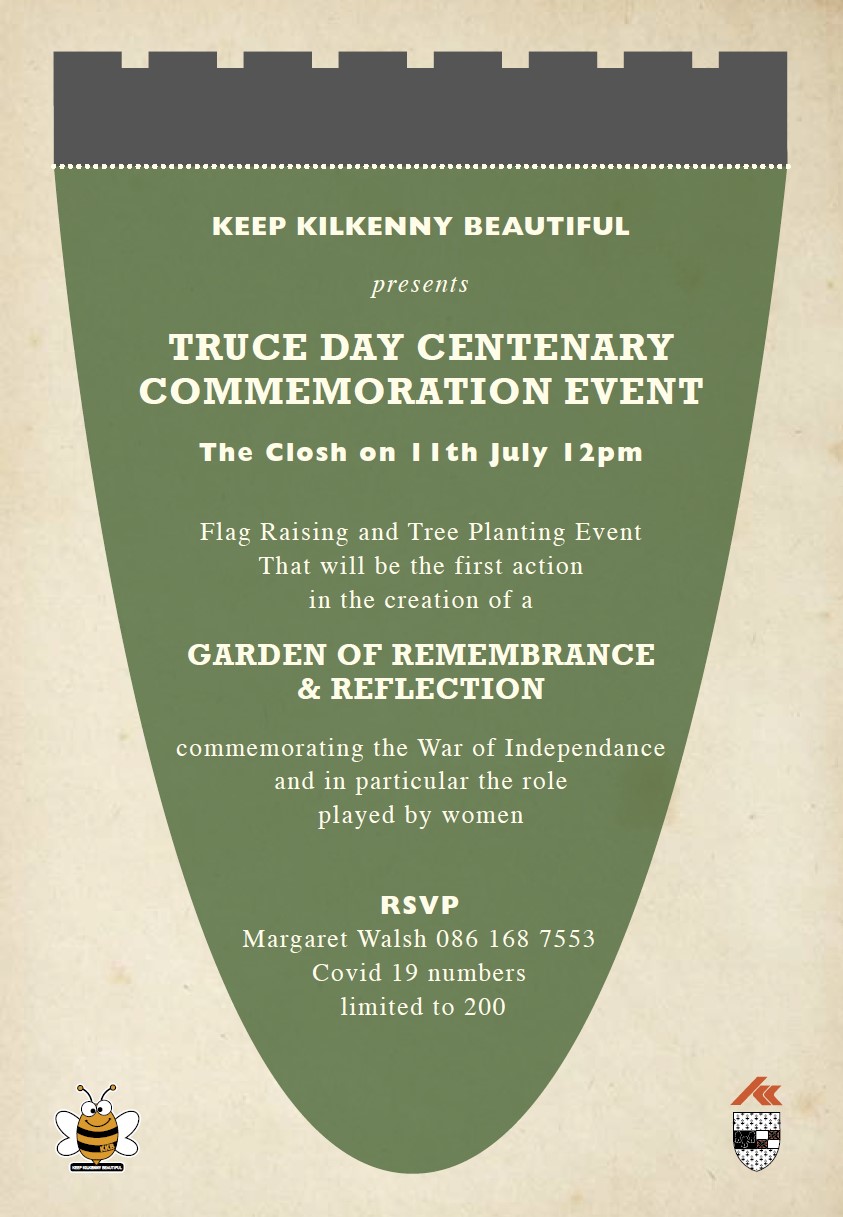 There was a distinguished attendance at the event  which was planned in line with current Covid 19 restrictions.