The wonderful  River Nore walk between Kilkenny and Bennettsbridge was featured in the Irish Times. The trail stretches for 11 km and starts at Canal square under Kilkenny Castle. There is also a very attractive  loop and board walk  starting at Canal square. this extends   as far as the new pedestrian bridge at Ossory  Bridge  and back on the opposite river side.   This  loop which meanders through a wooded area  along the river Nore is  c.5km in length.   The City Loop was only completed in 2014 and it is already  very popular with visitors.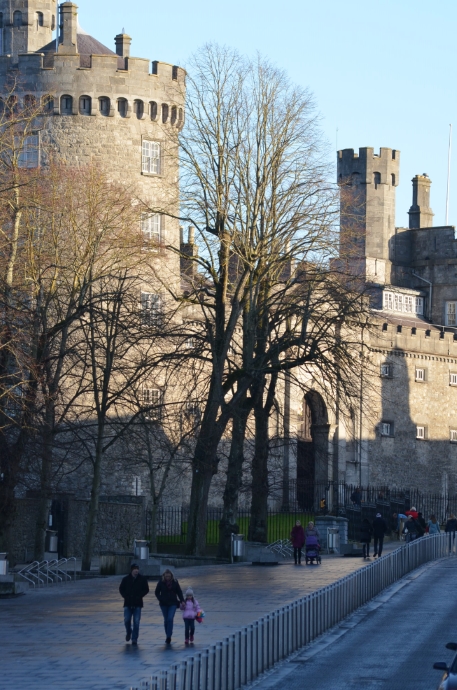 A start can be made  at Kilkenny castle. The walk is directly under the imposing castle.
Under is a view of the  extensively wooded valley between Kilkenny castle and Ossory bridge which forms the  attractive walking loop close to the City.