A large group of Lions Club youth exchange participants joined with Keep Kilkenny Beautiful and Kilkenny Lions club to undertake a summer cleanup right around the city this Saturday morning. The group came to visit Kilkenny for the day and spent the morning with Keep Kilkenny Beautiful assisting on our regular 10 AM Saturday morning clean up.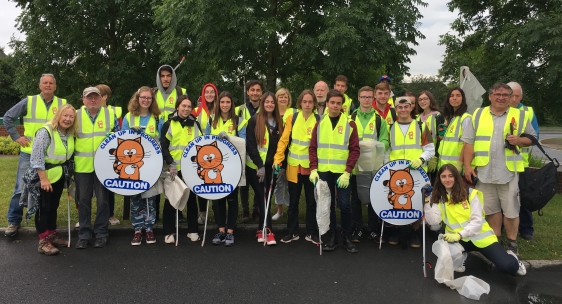 The group who have come from all over Europe are spending two weeks in Ireland. They are assisting voluntary groups in various projects in the south-east.
Following our recent No.1 place in Ireland in the IBAL national anti litter competition, Kilkenny is looking really well  and congratulations to all who are assisting in keeping Kilkenny beautiful.
TidyTowns judges are currently judging cities and towns throughout Ireland and it is important that we  keep Kilkenny looking it's best during the summer. Volunteers or groups who would like to assist can contact our KKB  secretary at 086-1687553 or mail@keepkilkennybeautiful.com